The site dedicated to "Dead Country" stamps!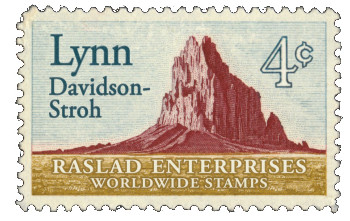 I am Lynn Davidson-Stroh. I formed RASLAD Enterprises in 1986 to sell specialty stamps to discerning collectors of all budget levels. Home is New Mexico, but I travel to 30 major stamp shows a year across the country - from Virginia to California and Wisconsin to Texas!
I still enjoy collecting dead countries. I am thrilled to help someone else complete their own specialty areas. I am happy to pursue wantlists for those hard to find items, particularly for stamps from 1840-1940.
To read more about me and RASLAD, please visit About me.
To read more about my want list service, please visit Want Lists.